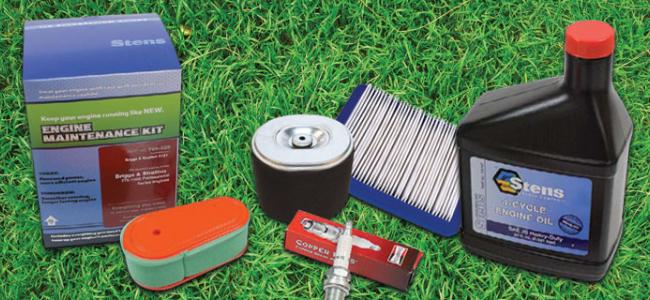 Ness Turf is proud to announce its partnership with Stens as the official distributor for the Hawaiian Islands. Stens supplies parts and accessories to over 50,000 customers worldwide through its United States and international distribution networks. With over 7,000 parts in stock, Stens boasts a wide selection of blades, belts, filters, spark plugs, accessories, and more. They also carry universal products including oil, lubricants, tires, tools, and hardware.
According to General Manager Leonard Smith, "This partnership makes it easier than ever for you to get the parts you need to fix equipment or keep it in top working condition." Smith continues, "Our Parts & Service departments will continue to provide the same outstanding customer experience you expect from Ness Turf." Click here to submit a parts request online.
Stens Key Account Manager Curt Mendel adds, "Ness Turf is our only exclusive distributor in North America." Mendel continues, "We are excited about the opportunity and look forward to a successful partnership."
Contact Leonard Smith at 808.486.8301 or lsmith@nessturf.com for more information.
Press Contact
Carolyn Mitchell-Voss
Marketing & Public Relations
858.674.7167
cvoss@nessturf.com