Club Car Current | Compact. Versatile. Electric.
The all-new Current, available in Current and Current LSV models, fills the gap between full-sized trucks and smaller utility vehicles. Its all-electric design features the latest technology for power, comfort, and safety – giving you the durability of a pickup truck with the sleek design and efficiency of a utility vehicle.
With a 13.4 HP electric motor and payload capacity up to 1,246 lbs., both the Current and Current LSV handle any job with ease while helping you meet zero-emissions goals for transportation. The Current and Current LSV are available in three different configurations – pickup, flatbed, and van box models. 
Current & Current LSV Features
All new modern look
New automotive body panels for enhanced durability
Increased payload capacity
Standard LED lighting for better night driving
Standard 170-degree field of view back up camera
Standard power-assisted steering
Upgraded cabin with improved leg room, bucket seats and large cup holders
Upgraded dashboard with vehicle health display and in-car radio and connectivity
New 1000W heater keeping occupants warm in all weather conditions
New firmware and latest VRLA gel battery technology for reliable range and maintenance free batteries
Available Models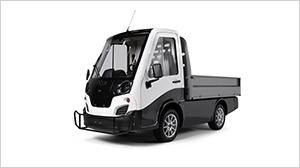 With a top speed of 20 mph and a payload capacity over 1,200 lbs., the Current will move you and your cargo with ease. Available in GEL Electric.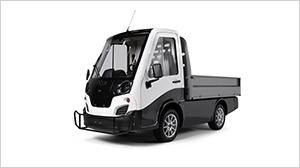 The Current LSV is an economical full-size truck replacement with a VIN for 35 mph or slower posted speeds. The Current LSV meets U.S. & Canadian safety standards.
Build Configurator
With the new build configurator, you can build your own Club Car Current today and experience the quality, comfort, and performance for years to come.
---
Contact Leonard Smith, Ness Turf General Manager, at 808.486.8301 or email at lsmith@nessturf.com for more information.
---