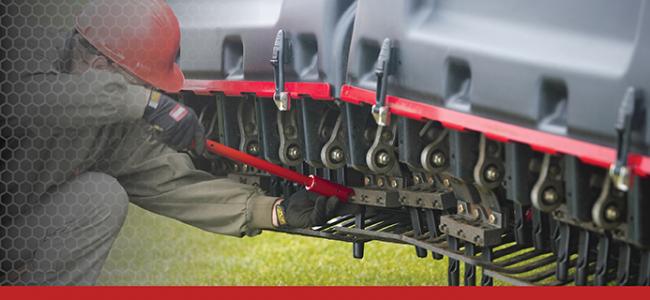 Dear Valued Partner,
The Governor of Hawaii issued statewide orders instructing individuals to remain home except as needed to maintain operations of critical infrastructure sectors. Ness Turf Equipment and its customers support many of these sectors. We are a part of this infrastructure because your business is essential to many of the industries in our communities. As such, all our locations remain open for business.
Safety is our highest priority at Ness Turf Equipment.
We are taking precautionary measures to protect the health and welfare of our employees, their families, our customers, and our communities. Our goal is to continue to have a safe workplace, while supporting our customers through this crisis. During this unprecedented time, we are taking significant steps to help protect our employees and to reduce the spread of this virus, which include the following:
We are monitoring and following the guidance of global health experts at the World Health Organization (WHO) and the Centers for Disease Control and Prevention (CDC) on stopping the spread of the COVID-19 virus.
All personnel who meet with customers have been advised to have virtual meetings where possible to minimize exposure and limit face-to-face interactions.
We have restricted all air travel except for field technician service calls.
We have established guidelines for employees to work from home where necessary.
For the safety of our employees and potential guests, external visitors will only be invited onsite for essential business purposes.
As you visit our Parts Counter and Will Call, please follow social distancing guidelines.
We are taking extra steps to sanitize our Parts Counter and Will Call areas.
We are also working with our suppliers to ensure parts and supplies are available when you need them.
Service
We will continue to have technicians available to service your equipment. Please call your local branch for your shop or field service needs. You may place a service request online.
All service technicians and delivery drivers have been instructed to follow COVID-19 precautions while onsite.
Parts
We will continue to have several options available to order and receive parts. You may place parts ordersonline.
Please contact us if you have any problems at the following phone numbers:
Parts - Hawaii: 808.486.8332
Parts - Outer Islands:  800.787.3252 or 800.787.3254
Sales
We have asked our sales representatives to work from home whenever possible and to be available at your request to visit your site for only essential needs. For the next few weeks, you may not see our sales representatives at your office or on your job sites. We will strive to handle your needs via phone calls, texts or emails.
Your business is important to us and we plan to continue serving the community and our customers during this crisis as we have done in the past.
WE WANT YOUR FEEDBACK! Feel free to email us at inquire@nessturf.com provide feedback or share with us your business needs during this time. We can adjust our resources to best serve you.
Leonard Smith
Ness Turf Equipment
General Manager