Club Car Onward | Golf Carts Crafted for Versatility
The all-new Club Car Onward® is the only vehicle of its kind with an unmatched collection of custom integrated details and accessories. These Club Car personal transportation vehicles offer best-in-class quality and unparalleled versatility to match your lifestyle. With custom designs and power options, each Onward model delivers the impressive performance you'd expect from the best golf carts in the industry.
Onward Features
Industry-leading AlumiCore ladder-style aluminum box beam frame design
Factory built standard and premium seat options
Automotive-grade painted body panels available in 8 different colors
Front brush guard and fender flairs standard on all lifted models
Independent A-arms with hydraulic shocks in the front and pan-hard-rod stabilizer with jounce bumpers in the rear
Self-adjusting, rear wheel mechanical drum brake with foot actuated, 3-position park brake
SportDrive self-compensating double reduction helical rack and pinon steering setup
Standard LED headlights with running lights, brake lights, turn signals, horn and dual USB ports
Lithium Ion battery, standard electric, AC-drive, or gas engine powertrain options
3-year warranty for non-lifted models, 2-year warranty for lifted models, 6-year warranty with the Li-Ion battery pack, and 1-year warranty on accessories
Available Models
Onward® is now available with a seating capacity of 2, 4 or 6 passengers, plus lifted suspension on select models.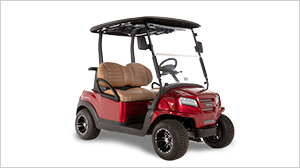 From wrap-around bumpers to ergonomic seats, the Club Car Onward 2 passenger provides safety, comfort, and stability on the golf course and around your neighborhood.
Starting at $8,444*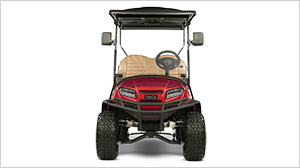 The all-new Onward encourages your crew to come together and enjoy the outdoors in a comfortable and practical car with premium seats and tires.
Starting at $9,424*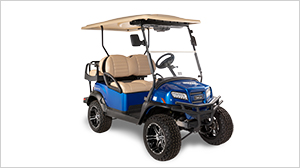 With best-in-class proprietary suspension and Club Car manufacturing, the Onward lifted 4 passenger vehicle is designed for enhanced stability, handling, and performance.
Starting at $9,927*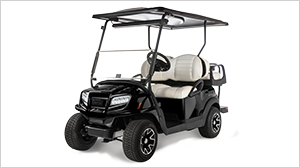 Club Car has partnered with LG Chem to manufacture our exclusive Lithium-Ion technology, creating the best electric personal transportation vehicle in the industry.
Starting at $11,319*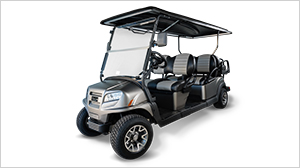 The Onward 6 passenger vehicle was specifically designed with your comfort and safety in mind, featuring unmatched performance, warranty, and support.
Starting at $14,001*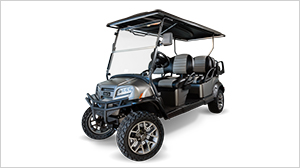 Enhance your comfort with lifted suspension, exceptional performance, and impressive torque for a smooth, stable ride on the all-new fully loaded Onward® 6 passenger vehicle.
Starting at $14,935*
Onward Build Configurator
With the new Onward Build Configurator, you can design a car that not only gets you where you're going but matches your lifestyle along the way. Onward is the only personal transportation vehicle with extensive integrated custom options. From wheels to seats and colors to accessories, design your gas or electric golf cart to match your lifestyle. Build your own Club Car Onward today and experience the quality, style, comfort, and craftsmanship for years to come.
*Pricing is subject to change based on customized options and accessories. Does not include ocean freight, set up, and tax.
---
Contact Leonard Smith, Ness Turf General Manager, at 808.486.8301 or email at lsmith@nessturf.com for more information.
---