Club Car Carryall LSV | Compact. Versatile. Efficient.
Get around your resort, course or worksite with zero emissions and more efficiency. Unlike full-size pickup trucks, the Club Car Carryall LSV utility vehicles feature a compact design that's ideal for working in tight spaces. Best of all, each utility vehicle is built to last with a lightweight, rustproof, air-craft-grade aluminum frame, exclusive to Club Car and stronger than steel.
Our Carryall 510 and 710 come standard with 3-pt seatbelts, mirrors, tail lights, brake lights, turn signals, plus a horn, locking glove box, and backup camera system. On-board charger to ensure you have the power you need, to keep you moving. These efficient, environmentally friendly vehicle are street legal and can be driven on streets with a speed limit of 35 mph or less.
Available Models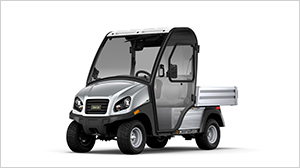 Carryall 510 LSV offers the affordability and maneuverability you need in an electric, street legal utility vehicle and still fits into narrow spaces.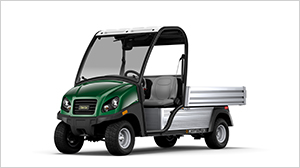 Compact, yet powerful, the Club Car Carryall 710 LSV is ideal for carrying tools on and off the golf course with a 1,250-pound payload and 21 peak horsepower.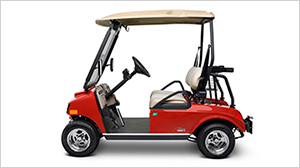 The all-electric Villager 2 LSV offers a smart and affordable way to transport passengers and equipment in a quiet, zero emissions vehicle across your course.
*All LSV vehicles must meet all U.S. federal safety standards (FMVSS 500) which require a registered VIN number, automotive safety windshield glass, safety belts, turn signals, headlamps, brake lights, horn, mirrors, reflex reflectors, a parking brake and a rearview camera. They also must meet state and local laws which can include windshield wipers and warning beacons.
---
Transportation Vehicles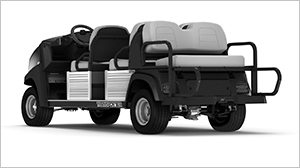 Available with a fold-down rear seat that carries up to 300 lbs., the Transporter is equipped with rustproof aluminum chassis, body, and bed.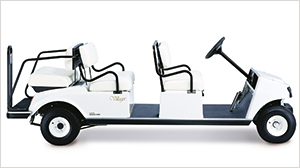 The versatile Villager 6 transforms from a 6-passenger vehicle to a 4-passenger vehicle with a cargo bed to pack in a safe and efficient ride.
---
Contact Chris Wright, Sales Representative, at 808.486.8313 or email at cwright@nessturf.com for more information.
---