Club Car Turf Utility Vehicles | A Driven Team
Management teams and customers rely on the dependability and durability of the Club Car®, the industry leader for turf utility vehicles. Whether you're supervising maintenance or traversing across the golf course during your daily rounds, Club Car Turf Utility Vehicles set the standard for reliable, world-class golf course transportation.
Club Car's diverse turf utility product line is designed to perform better and outlast its competition. Our Club Car Turf Utility Vehicles are equipped with rustproof, all-aluminum frames and a revolutionary drive system that senses the terrain. Design enhancements have been created to meet your ever-changing power demands.
Available Models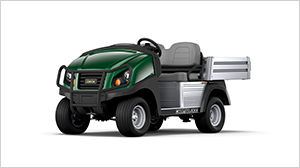 A favorite for many lighter-duty jobs, the best in-class 300 Turf has strong capacity and excellent handling for a multi-tasking utility vehicle.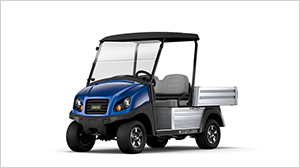 With a 1,500-pound capacity and a rustproof aluminum frame, the Carryall 500 Turf can take your job's demands and is also available in gas or electric.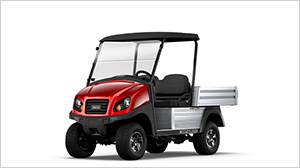 The Carryall 550 Turf fast charging, powerful, all terrain utility vehicle with 500 lbs. of hauling capability, making it easy to traverse the course.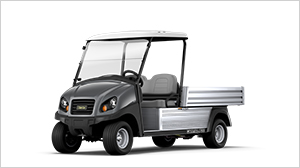 With a 1,500-pound capacity and 6-foot long cargo bed, the 700 Turf is able to handle the heavy lifting with power, efficiency, versatility, and comfort.
Additional UTVs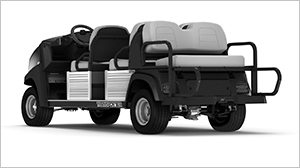 Available with a fold-down rear seat that carries up to 300 lbs., the Transporter is equipped with rustproof aluminum chassis, body, and bed.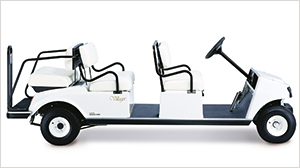 The versatile Villager 6 transforms from a 6-passenger vehicle to a 4-passenger vehicle with a cargo bed to pack in a safe and efficient ride.
---
Contact Leonard Smith, Ness Turf General Manager, at 808.486.8301 or email at lsmith@nessturf.com for more information.
---