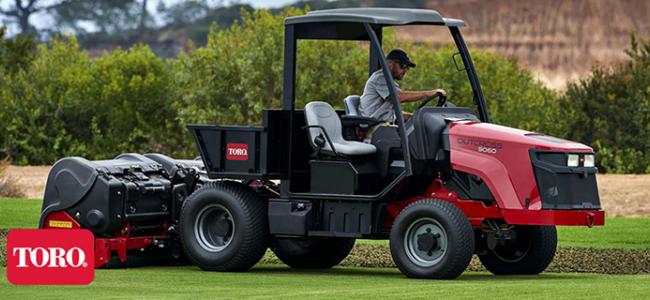 Kapolei, HI — Ness Turf Equipment, the premier distributor of ag and turf solutions in Hawaii and the Pacific Region, is proud to announce the new four-wheel drive Toro Outcross 9060. The first machine of its kind to be exclusively built for fine turf management, the Outcross's balanced design and four-wheel steer make it significantly more gentle on turf for all your maintenance needs.
The Toro Outcross 9060's hydrostatic drive system and intuitive driving controls like one-action controls, cruise control, and shuttle shifting make it easy to use regardless of experience level. The Outcross can also accept nearly any attachment that connects with a drawbar, pintle, or 3-point hitch, regardless of brand.
Leonard Smith, General Manager, says, "The Outcross 9060 is one of Toro's most versatile machines useful as a spreader, tow, loader, and more. One-time parameter setup for up to 16 attachments keeps jobs simple and efficient for work year-round."
Smith adds, "There has never been a better time to invest in an all-in-one turf maintenance machine."
Contact Leonard Smith at 808.486.8301 or lsmith@nessturf.com for more information on the Toro Outcross 9060.
Press Contact
Carolyn Mitchell-Voss
Marketing & Public Relations
858.674.7167
cvoss@nessturf.com