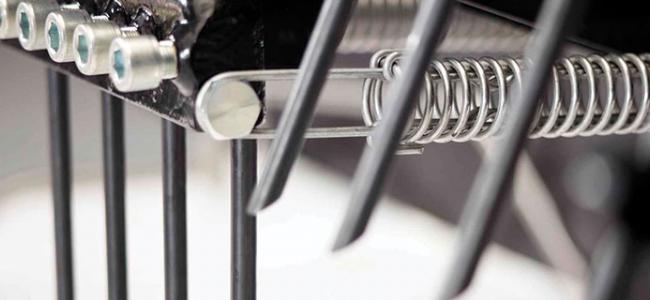 Get Superior Performance and Quality from Genuine Toro Parts
Toro parts guarantee reliability and peace of mind. Each part meets specific standards that are higher than industry norms. Toro replacement parts are designed to match exact engineering specifications so they work the first time, every time.
EdgeSeries™ Reels | Toro EdgeSeries™ Reels are the next generation of cutting performance. The forward-swept design features an improved helix and blade angle, offering a precise cut and fewer clippings. Improved edge retention means less grinding, less backlapping, and less overall maintenance. EdgeSeries™ Reels retain their edge as much as 30 to 50 percent longer. Best of all, they are now available for select non-edge series cutting units.
Bedknives | Toro bedknives ensure the best quality cut and after-cut appearance for any job. Highly trained engineers focus on creating the straightest edge and the perfect position, assuring continuous reliable performance with every replacement. Less time changing knives means easier maintenance, lower downtime, and higher productivity.
Tines | Toro offers tines to fit every application, built with durable materials to take on the most demanding turf conditions. Toro TITAN® Tines offer over 150 models, each with an optimized core and superior hole. This results in improved recovery time, consistent aeration depth, and less costly change outs. TITAN® tines also last 3-4 times longer than conventional tines due to the tungsten carbide blend tip.
Contact Leonard Smith at 808.486.8301 or lsmith@nessturf.com for more information.